Pet Sitter Business

If you want to earn money doing something you love, then starting a pet sitter business may be a good choice for you. It's one of the few jobs related to dog care that you can do gradually and work up to full-time or, if you're ready, you can start full-time straight away. It's all up to you and your current situation.
In today's technology-driven world its easier than ever to start your own business. Obviously, pet sitting is a physical job that can't be replaced by technology (thank god) but, technology can definitely help you to get clients, get your name out there and most importantly, help you to do so safely.
One of the first things you're going to want to do when starting a pet sitter business, is to join a platform that helps you do that.  Here are the best ones: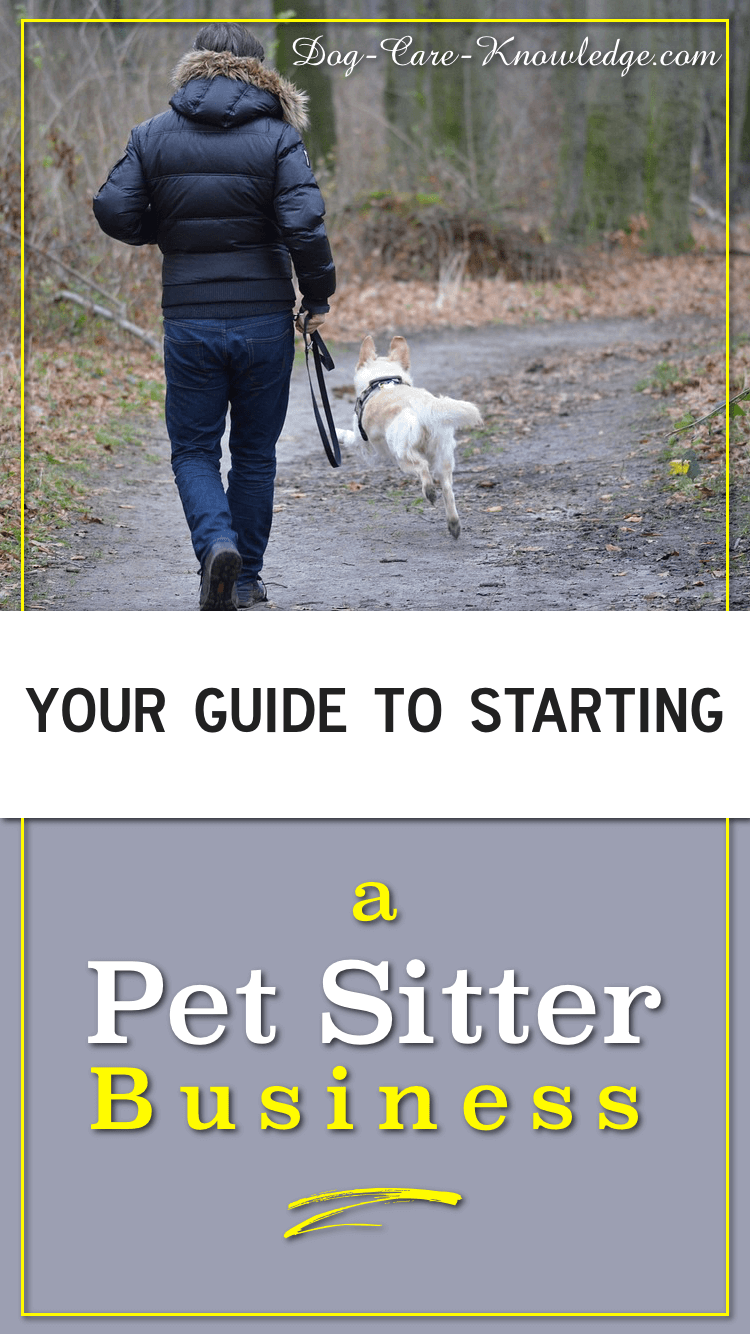 Starting a pet sitter business is a great job if you are an animal lover and want to work for yourself. Dogs, cats, birds and even fish, they all need care when their owners are away. Here is your chance to try dog sitting and more.

So what exactly does pet sitting involve?

Basically, pet sitters look after household pets while owners are away.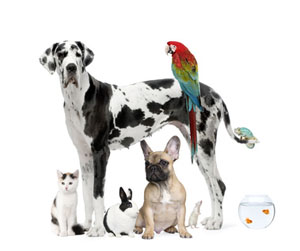 Having a pet sitter business may involve looking after more than just dogs so you need to ensure you clarify exact requirements with each client.
Of course it is entirely up to you, you can just specify that you are only interested in dog sitting jobs, if dogs are your only interest.
In either case, you are likely to get pet sitting jobs from clients that are either out at work all day or on vacation.
Basic services for a pet sitter business usually include:
Feeding pets (dogs, cats, birds, fish, etc.,)
Walking dogs
Playing with dogs and other pets (probably not the fish!)
If the owners are on vacation, there are other services that, as a pet sitter, you may be asked to perform:
Watering house plants (or the garden)
Taking in mail
Opening/closing curtains
Switching lights on/off
Light house cleaning
When starting a pet sitter business, first you need to determine what services you are prepared to offer and the rates. Also, some pet sitters stay overnight in the client's home known as an in-home service.
Again, you will need to discuss this with each client, but having your own policy defined first, is probably a good idea for a professional pet sitter business.
Pet sitters are usually pretty busy as they manage multiple clients daily. Expect your schedule to be quite tight, so being organized and knowing how to manage your schedule will be quite important.
You should agree a fixed time at the beginning of each service so clients know when their pets will be attended to. Of course, you can only agree to one overnight in-house service at a time, but you should still be able to complete your normal rounds of daily pet sitting jobs for clients that are at work.
---
Start-up Costs

Starting a pet sitting business shouldn't be that expensive. Assuming you have your own car to visit clients and a cell phone. Unlike dog walkers, pet or dog sitters aren't usually required to take dogs out for a long walk, but merely let them out for a bathroom break and a play.
Again, this depends on the client and I would strongly suggest that you have different rates for including a long walk for any dog sitting jobs
Other costs include:
Bonding/insurance premiums
Cleanup bags
Business cards

Computer and printer for admin work
Travel expenses (i.e. gas)
---
Qualifications/Experience
Professional pet sitters are not required to hold a legal qualification. However, you can become a Certified Professional Pet Sitter (CPPS) if you choose. naturally, this will require some study time and additional work along with an associated fee.
See Petsit.com for more information on how to become certified.
Below are the general requirements for starting a Pet Sitting Business:
Animal lover
Understanding of different pets; dogs, cats, birds, fish, etc.
Preferably current or past pet owner

It would probably help you to take an additional course in pet first aid, but it's not required. What this will help you with is to deal with any emergencies while pets are in your care. It may also help you to establish credibility with your clients as it can strengthen their trust in your abilities.
Although having a pet sitter business involves working with animals, as with any business, there is some administrative work involved. You would be wise to invest some time into marketing and advertising your new venture.
This will help you to bring in new clients both at the beginning and as you continue to grow your pet sitter business. See Marketing and Advertising for some tips on how to advertise and market your business economically.

---
Getting Started

Its very exciting when you get that first call for your pet sitter business, but, before you rush in and book any clients, schedule an interview first. You'll need to discuss services to be provided, terms, conditions, pets, and expectations.

Plan the meeting in the client's home so that you can see the pets in their own environment. After all, that's where you're going to be looking after them. Expect the interview to be a two-way conversation where the clients will want to know more about you and your capabilities of handling their pets, and you'll want to know exactly what the job will entail.
During the interview you will need to ask some relevant questions that will help you to determine if this pet sitting job is right for you. Make sure you discuss the number of expected visits per day.
For clients that are out at work all day they usually expect two visits per day. For in-house (overnight) pet sitting jobs they usually state an acceptable number of hours that you are out of their house per day. They're not going to want to pay a pet sitter for in-house service if you are out 8 hours a day attending to other dogs.
Also, ask for a brief tour of the areas of the home that you will have access to. Now, we mentioned that a pet sitter business often includes light housework duties, but make sure you clearly define what those duties are. You don't want to end up doing laundry and heavy cleaning and spending more time doing housework than with the pets.
Keep detailed notes during the interview and make sure you have the client agree and sign-off on anything that was discussed and agreed BEFORE you commit.
When you have a professional pet sitter business, you must have a signed agreement for every client!
The agreement should, at a minimum, cover the following:

Services provided; number of visits, feeding, walking, additional chores, etc.
Frequency of services, daily, weekly, overnight
Current rates for each service offered
Details of any surcharges or additional charge, i.e. last-minute emergency requests
Notice period for cancellation (usually 48 hrs) and charges if cancellation made within that time
Holiday rates - Christmas, Bank Holidays, Thanksgiving, etc., are all popular times for a pet sitter and should be charged extra
Details of any discount rates you are offering
This agreement is your best protection against misunderstanding later on and will provide protection for your pet sitter business.

---
Daily Visits In-Home
Once you have signed a contract agreement with the client, you can get started. Make sure you are clear on the following first:

Is there an alarm? If so, do you know the code? (frequently there is a house-keeping code) but remember to re-set this when you leave.
Are pets allowed on furniture, bedding, etc?
Are the pets allowed to roam free? Should you be shutting certain doors when you leave?
Are treats allowed? Where are they kept? Can you bring your own?
What times do the pets usually go outside to eliminate? Where is their usual area?
---
In-house, Overnight Stays
You need to make sure you treat any client's house with respect as you would your own home.
Make sure you lock all doors/windows when you leave and/or go to bed at night.
Tidy up daily and after any mishaps.
Don't run heating/air-conditioning to extreme temperatures and leave the thermostat at the level you found it.
Leave clients' homes as you found it, if not better.
Clarify if they will allow you to have visitors to the house.
Do they wish for you to answer the phone/door?
One final tip for any in-house visits, always assume you are on surveillance camera. Clients have the right to use hidden cameras in their homes for the safety of their pets.

---
Planning Your Schedule/Route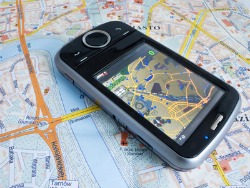 Every time you accept a new client, you need to evaluate their location to ensure it fits in with your range and schedule.
It's easy to say yes to someone, especially if you've already fallen in love with their pets, but if they are too far away from your other clients, you may find yourself spending a large part of your day in the car and/or in traffic.
The best way to evaluate each client is to follow these simple steps below:

Calculate your travel time to the new client
Add actual pet sitting time, as agreed
Add the time it takes to get to next client
Now do a test run during the time of day you are planning to visit this client. It would be a big mistake to underestimate the time of day as this can greatly affect your travel time between clients. Busy times are usually morning traffic, school runs, town traffic, etc. Just make sure you are familiar with the busy periods in yours and your clients' locations and avoid them if you can.

---
Operating Your Pet Sitter Business
The best way to ensure your pet sitter business is running smoothly is to get organized and try to anticipate problems. Below are some tips to help you prepare:

The safety of the pets is of utmost importance. If you do take them outside, never leave them unattended.
If you are going to a house after dark, ask that the lights be kept on and always carry a flashlight in case.
Always carry your cell phone and give your number to your clients.
Carry poop bags and always pick up after the dogs.
Ask clients to inform neighbors that you'll be attending to pets while they are away. You don't want them thinking your a burglar!
Carry a pet first aid box with you to each client.
Make sure you carry clients' keys in a safe place.
If you cannot make an appointment, get someone to stand in but make sure you check with the client first. Do not let the client down as this could result in losing a client, and eventually, your pet sitter business. Word of mouth is very powerful.
Be prepared for emergencies. Sometimes pet first aid is not enough. If you are responsible for pets while owners are away, you may need to take them to a vet in an emergency. Always inform the owners but don't let it delay you from getting urgent veterinary care if needed.
Keep a daily log of all appointments, times, events, expenses, payments, service expectations, etc. Keep it updated.
To avoid any unnecessary embarrassment or chasing for money, request all payments up-front. If you have a regular client, perhaps you see to their pets daily while they are at work, consider offering a discount for monthly payment upfront.
Take photos of the pets playing and having fun. If the client is on vacation, you can send them in an email - clients absolutely love this. Or you can simply leave a few snapshots behind each day or week. It just adds a personal touch that shows you go that little bit further than providing their pets with the basic care.
In time you may find your business expanding as you take on more and more new clients. You may even reach a point where you cannot attend to all your clients within your agreed schedule. If this happens, don't panic, but it may be time to start thinking of hiring employees to help you out.
Try getting a recommendation from local veterinarians, kennels, or pet store owners. The most important thing is that you find someone honest, dependable and a lover of animals. You'll also need to make sure you manage their schedule and stay on top of administrative duties.
In this situation, be prepared to move from hands-on pet sitter to manager of your pet sitter business from an administrative office. If that's acceptable to you!
---
---