About Dog Care Knowledge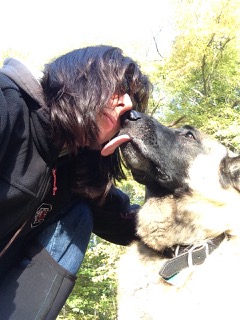 Hi, my name is Sharon and I am the voice, creator, passion, and yes, "knowledge" behind Dog Care Knowledge. 
I talk a lot about dogs, always have, so thought I would tell you a little bit about me for a change. 

---
My Qualifications/Knowledge
In 1996 I graduated from the Animal Care College in the UK with a qualification in Understanding the Canine/Human Interface.  My areas of expertise here were dog psychology, canine behavior, training problems, and dog aggression.  
I studied how canine behavior can be impacted by factors such as diet, veterinary treatment, and other stress factors.  This also included the different aspects of training techniques that focus on behavioral issues, as well as how to solve advanced training problems including the cause, effect, and cure for aggression.  I then went on to become certified in Canine First Aid.

After an even longer time of studying, I received my Bachelor of Science Degree in Business Administration from Centenary College, NJ, before earning my Master's Degree of Business Administration also from Centenary College, NJ. 

I have spent the last decade or so focusing on helping my own dogs and other dog parents to improve the health of their pets through natural remedies and cures.  Currently, I'm in the process of becoming certified in Natural Health Care For Pets; which covers natural nutrition, holistic treatments, aromatherapy, traditional Chinese medicines as well as the emotional and spiritual aspects of companion animals.

---
Post Graduation
After graduating I decided to combine my business administration skills, along with my knowledge and love of dogs, and opened my first dog day care center in the UK - K9to5 Doggie Day Care!  My Dad came up with the catchy name and the logo (below) is my dog Hudson and my Mum's dog Tess, pictured below!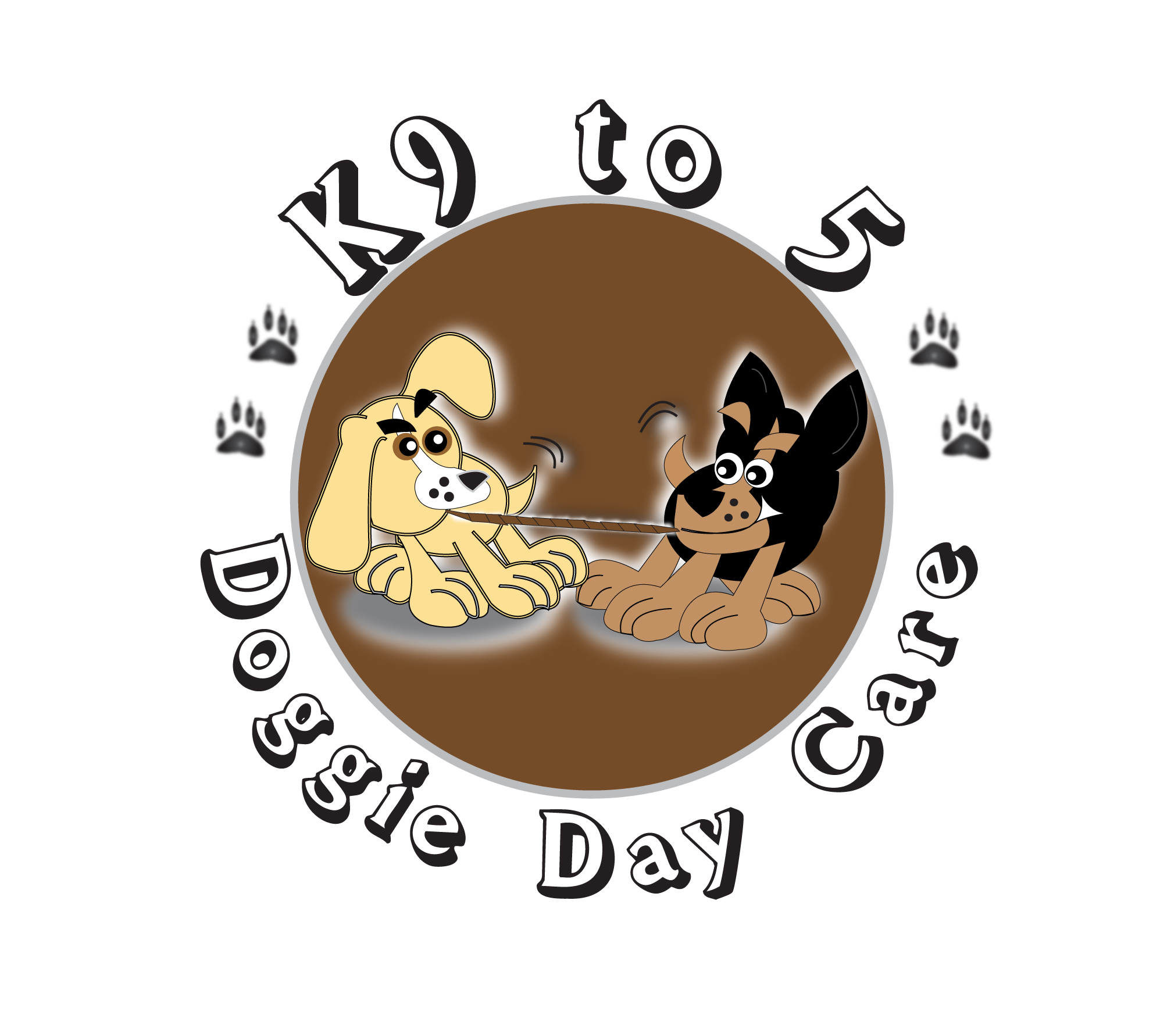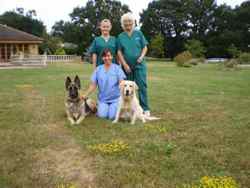 ---
For Fun
In my spare time, you'll find me competing and volunteering at nose work events throughout the country. 
My dog, Ava, has multiple titles in canine scent work but we still have lots to learn and achieve. 
If I'm not competing then I'm probably behind the scenes volunteering. 
Although I've done most jobs at trials, I'm usually in the score room as I'm a score room lead for the NACSW.

Ava is full of life and full of beans, thankfully the trials keep her occupied and focused.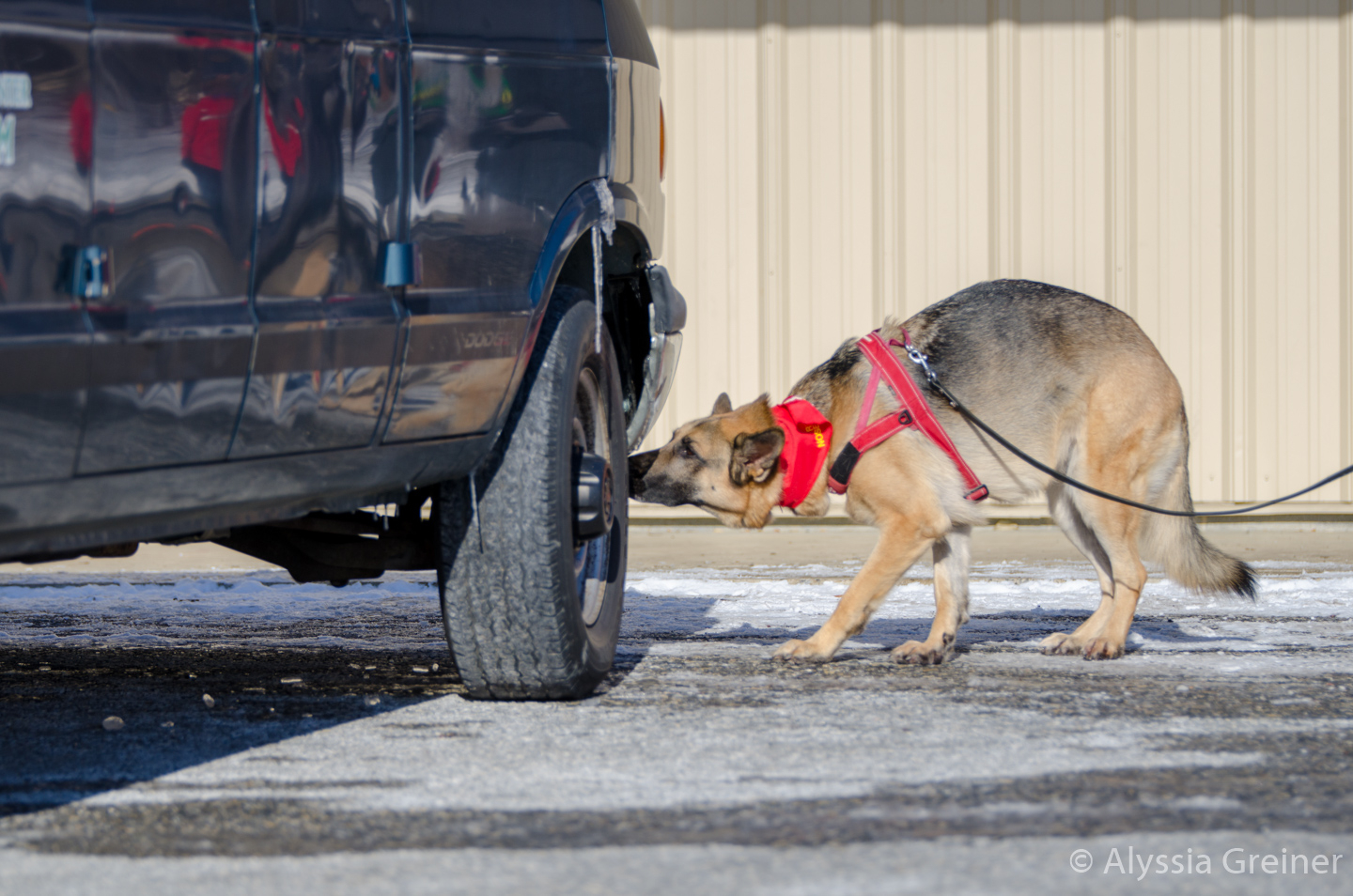 Ava 'indicating' where the odor is on a vehicle during a nose work trial.
---
This site is a collection of my knowledge and experiences that's involved in caring for dogs. I am a dog lover, entrepreneur, and overall problem solver, but I'm not a veterinarian.  For any issues relating to health, I consult with a certified veterinarian, if you think your dog has a health issue, please consult with a professional veterinarian.
Please, feel free to take a look around my site, have a look at my dog care tips and stay up-dated with entries by subscribing to my dog care blog as I will be updating this site on a regular basis.

But most of all, enjoy your dog and come back soon!

---