Stay Up-To-Date With Dog Care Knowledge

"Dog Care Central" is a FREE e-zine that provides you with all the news and latest updates we have to offer on caring for your dog.  I'm updating and growing this site on a regular basis so you'll see more and more information and recommendation added here. Please subscribe to my monthly e-zine so you don't miss a thing.
Sign up NOW and you'll also receive a FREE e-book "Natural Remedies To Treat Common Dog Ailments".  This book is simply a must for dog parents that wish to use alternative medicines or home remedies to manage some of the most common dog ailments.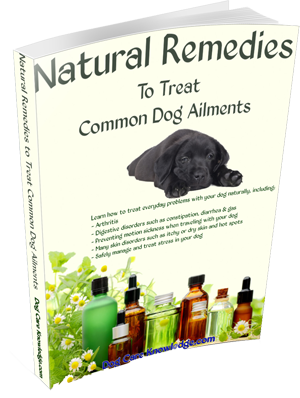 All the treatments listed are natural, so they're gentle and safe for your dog.  The book also lists proper dosage instructions for your dog's weight and in many cases, expected results you're likely to see.  Some remedies are aimed at fast relief from symptoms whilst others focus on improved long-term health for your dog.
Sign-up now for your FREE copy today. 

Enjoy!